Biloxi-Chitimacha-Choctaw Indians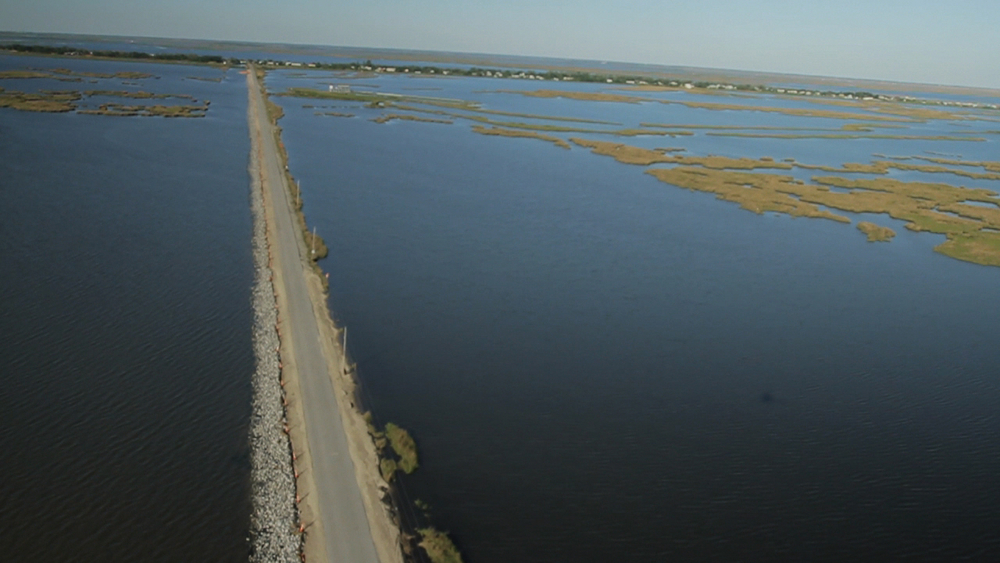 by Daniel Brouse
The Biloxi-Chitimacha-Choctaw Indians have lived on the Isle de Jean Charles off the coast of Louisiana for generations. The Native Americans were originally forced to flee to the island as refugees from the Indian Removal Act in the 1830's. Now, these indigenous people are being forced to flee due to human induced climate change. Their island is disappearing.
"There's a lot of changes that happened on the island in my lifetime," says tribal Chief Albert Naquin. "We could walk to our next town to the east and we could walk to the next town to the west… Where my dad and I used to trap, now they go there in boats to fish crabs. With each hurricane, there's less and less protection."Back when I was a child, we used to ride out the hurricane on the island and not worry about flooding. We didn't have to worry about the winds either, because there were a lot of trees… And now it's basically an open field. So when a hurricane comes, it's like here we are, come and get us." Now, it is too late to save the island. "It's like you have a cancer and you don't do nothing about it, and then by the time you do something about it it's too late… we've basically lost all our land. It's basically gone."
Up through the 1960's, the oil and and gas industry built canals and pipelines that allowed salt water intrusion to destroy the wetlands. Steady erosion, extreme weather events and rising sea level has been a recipe for disaster. The result has been the loss of a football field size piece of ground every hour.
The government has announced a climate change refugee relocation plan:
The Isle de Jean Charles (IdJC) Band of Biloxi Chitimacha Choctaw and the Lowlander Center are pleased to announce the receipt of a $48 million grant from the U.S. Department of Housing and Urban Development (HUD).
HUD and the Rockefeller Foundation announced the winners of the $1 billion National Disaster Resilience Competition (NDRC) this past week, including an award to the State of Louisiana that will provide $48 million towards the resettlement of Isle de Jean Charles.
"The people of the Isle de Jean Charles Band of Biloxi-Chitimacha-Choctaw tribe are situated on the front line of Louisiana's coastal land loss disaster and their ancestral home is sinking into the marsh," Pat Forbes, Executive Director of the Louisiana Office of Community Development, said. "This $48 million grant will allow the state to help them resettle their entire community to a safer place with a minimum of disruption to livelihoods and lifestyles. Together, we'll be creating a model for resettlement of endangered coastal communities throughout the United States."
This Tribe's historic home in Isle de Jean Charles is facing extreme coastal land loss and will soon be unable to serve as a viable home for tribal members. "This award will allow our Tribe to design and develop a new, culturally appropriate and resilient site for our community, safely located further inland," according to Chief Albert Naquin.
The Lowlander Center, along with a team of nationally recognized indigenous and non-indigenous professionals are implementing the resettlement process in partnership with the Tribe. The resettlement will become a living model of community cultural resilience, disaster and climate change mitigation, green building practices, environmental stewardship, and sustainable economic development.
© 2016 The Philadelphia Spirit Experiment