Salvia Officinalis
(Sage)
Salvia Officinalis (Sage) / MP3
Bm dim / E
lyrics

Salvia Officinalis (Sage)

I engaged a sage,
Asking the savant,
If I could be Her servant?

I needed official advice,
On Salvia Officinalis:
"What is this...
Some sort-a spice?"

She told me to draw near,
And, hold these thoughts dear:
"Ancients from the earliest age,
Knew the power of sage,
Prompting the question,
Does it bring immortality?
(Well, at least,
It helps with beast digestion...
Really.)"

"Charlemagne knew,
What he could gain,
Planting it in every garden."

"Salvia is to heal,
Give ya a better feel,
Many an age,
Would use it as bandage,
Toothbrush for an American Indian,
Or, with bear fat to rub in the skin."

"Protect yourself,
Increase your mental wealth,
Your thinking capacity,
Memory...
Really."

"Why do you think they call a sage -- a Sage?

Back To: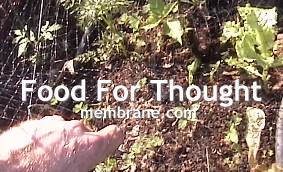 © The Philadelphia Spirit Experiment Publishing Company & KingArthur.com
These graphics, images, text copy, sights or sounds may not be used without our expressed written consent.